There are a million reasons found on the internet not to elope along with a million reasons why you should.  For whatever reason they choose Caitlin and Scott had an elegantly simple elopement on sands of Crandon Park Beach in Key Biscayne.  We love elopements!  They are so stress-free for the couple, no long lists of guests, endless hours of planning, choosing vendors, etc.  Caitlin and Scott's elopement featured a greenery circle in the sand with candles, a stunning bride's bouquet and a limo ride from their hotel to the ceremony and then off to their romantic dinner.  Key Biscayne is a great location for your elopement, it's a quiet seaside location with palm trees for miles.  We had a great time putting together Scott and Caitlin's very special ceremony. Congratulations to you both!
In case you were wondering, here are some great reasons to elope:
You get to splurge on things you really want (nicer flowers, fancy limo ride, massage before the wedding, etc)
It's all about the two of you and only your opinion matters:)
You save money
You save stress
The location options are not limited because your guest list is too large
With the money you save you can take an extra long honeymoon!
Let us know your favorite reasons and contact us to set up your special elopement today!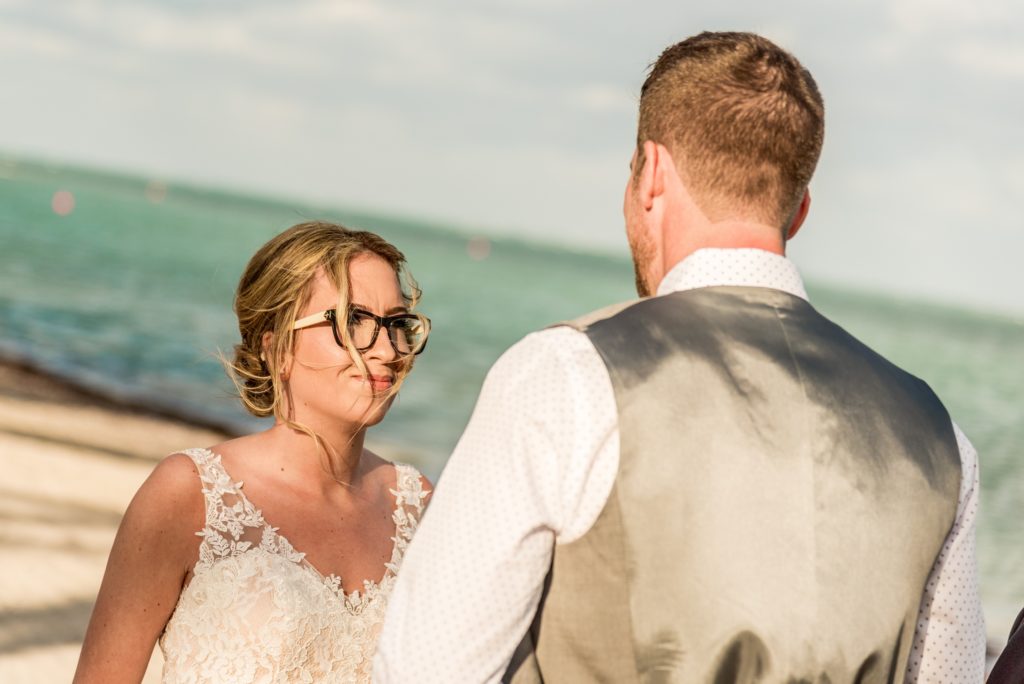 photos: EOC Films
hair and makeup: Nancy Rand, Touch Cosmetics
transportation: Padrino Limos
venue: Crandon Park
officiant: Damaris Agosto
flowers: Forever in Love